Wordpress Theme and Plugin Detector Online Tool
WordPress theme and plugin detectors are handy online tools that help you identify the theme and plugins being used on a particular website. Whether you're curious about a website's design or want to replicate it for your own site, a WordPress theme detector can come in handy to find all the details about the WordPress theme.
---
About wordpress theme and plugin detector online tool?
Help seo tools are designed to analyze the website's code and provide you with information about the WordPress theme being used. They can also help you discover the plugins that are active on the site. By using a WordPress theme detector, you can save time and effort in your search for the right theme or plugins.
There are various ways to access a WordPress theme detector. For example, you can find browser extensions like the WordPress theme and plugin detector for Chrome. These extensions integrate with your browser and allow you to detect the theme and plugins used on any WordPress-powered website you visit.
Many people are searching for what Wordpress theme or plugins is that awesome site using? Wordpress theme detector online by help seo tools is best tool to detect theme and plugins of any website.
These tools are usually web-based online and offer a simple interface where you can enter the URL of the website you're interested in. The tool will then scan the website and provide you with information about the theme and plugins it detects.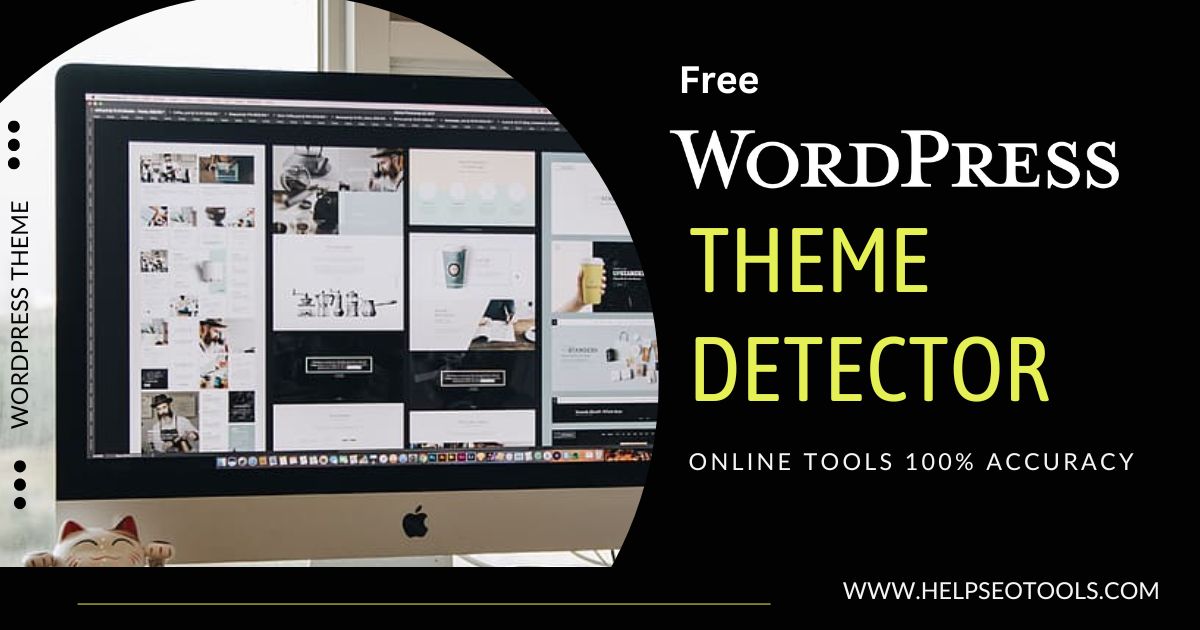 How to us wordpress theme detector online tool?
With the help of this tool it's to easy to find and wordpress theme and plugins name, Juat enter the domain name of any website and click on "Find Theme and Plugin" button.
Once you wait a few seconds, this free tool automatically detects if a website is using WordPress and what themes they are using.
It is now possible for you to download those themes and plugins from official WordPress websites.
Wordpress theme detector and plugins finder will provide you these
Theme Name
Theme URL
Version
Author
Description
Version
Screenshot
Author
and more!
When searching for the best WordPress theme detector, it's a good idea to read reviews or ask for recommendations. Some detectors may offer additional features, such as suggestions for similar themes or information on the popularity and user ratings of the detected themes.
To sum it up, a WordPress theme detector is a valuable tool for anyone who wants to identify the theme used on a WordPress website or find out which plugins are active. Whether you're a web designer seeking inspiration or a website owner looking to replicate a certain design, these tools can save you time and help you make informed decisions about your own website's appearance.
Frequently asked questions
How can I find out which WordPress theme is being used?
How do you check which theme a website is using?
What is a WordPress theme plugin detector?
What are WordPress themes?
How do I identify a theme?
How can you find a theme?
Which WordPress plugins are used?